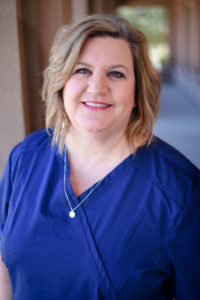 Donna
Donna has been in the dental profession for over 28 years and has been a dental assistant with the practice for over 18 years. Donna is also on staff at Palmetto Surgery Center and Prisma Health Richland, where she assists with dental surgeries. She values spending time with her husband, Scott, her daughter, and especially with her grandbabies!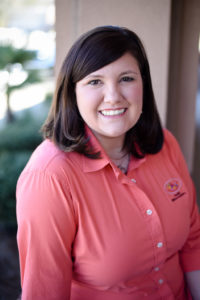 Brittany
Brittany is our Business Office Manager and handles all billing matters. She has been with us for 16 years, starting as a part-time student initially. Brittany graduated from the University of South Carolina in 2008. She loves shopping, spending time with her husband Steven and baby son Eason and cheering on the Gamecocks! She states, "I enjoy working at Carolina Children's Dentistry, because I get to help brighten our community one healthy smile at a time!"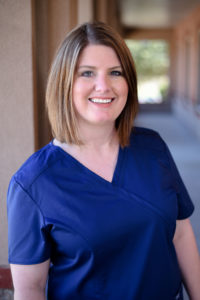 Olivia
Olivia is a dental hygienist and is the foundational member of our Hygiene Department.  She has been on our team for 12 years now and has a passion for ensuring that kids develop their best possible smiles. Olivia loves to travel and enjoys spending time with her friends, family, Daniel her husband and sons, Tyler and Grayson.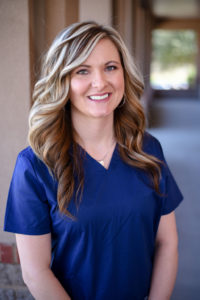 Anna
Anna is a dental assistant and anchors our Operative Department Team. She loves working with the children and making sure their visit is fun and is as comfortable as possible. Anna is also on staff at Palmetto Surgery Center and Prisma Health Richland, where she assists the doctors with outpatient dental surgeries. Anna loves spending time with her husband Wayne, baby son River, her beautiful English Springer Spaniel, Birdie, and enjoys boating on the lake.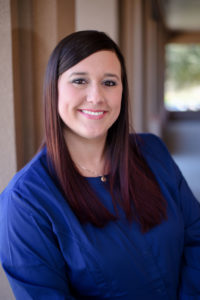 Natasha
Natasha is a dental assistant in our Operative Department.  She finished her dental assisting training in June 2016 and started with Carolina Children's Dentistry a year later.  She loves working with children and keeping them calm and happy during their visit.  Natasha enjoys doing anything outdoors, especially swimming and riding horses, and loves spending time with her fiancée, Justin, and children, Lexi, Dominick, and Beau.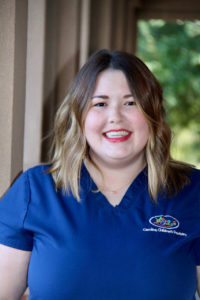 Laci
Laci is a lifelong resident of Columbia and recently joined our team as a dental hygienist after completing her education at Midlands Tech.  She is passionate about childrens' dental health and enjoys making a positive difference.  Laci enjoys singing, spending time with family, and traveling.  She looks forward to meeting you soon!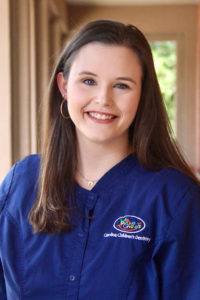 Mackenzie
Mackenzie has been on our Hygiene Team for over two years.  With her reassuring smile and outgoing manner, she skillfully guides your child through getting all their required dental X-rays.  She enjoys being with friends and family and playing with her cat.  She also loves Clemson Football!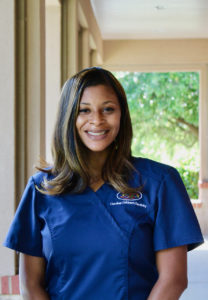 Ciera
Ciera works in our Business Office at checkout and is also our IV Sedation Coordinator. She has a degree in Healthcare Administration.  She enjoys spending time with her sons Imauari and Brayden, working out, traveling and her dog, Shadow. She loves working in pediatrics because children always bring great joy to her day!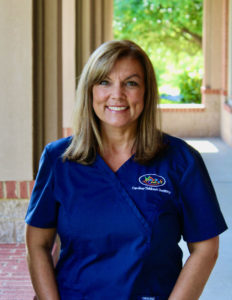 Alice
Alice is one of our Front Office coordinators. She moved from Tennessee to South Carolina four years ago with her husband David, two daughters–Emily 17 and Taylor 14. She enjoys watching Emily play basketball, skydiving with David, watching movies with Taylor, and playing with her dogs outside. Her favorite time of the year is Christmas. She loves working in pediatric dentistry because she loves all the smiling faces that the staff helps create!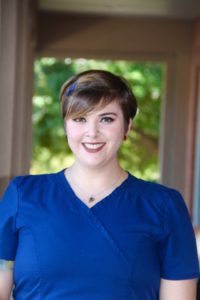 Ivy
Ivy works in our Operative Department and graduated from Aiken Tech as a Certified Dental Assistant in 2016. Immediately after graduating, Ivy spent four years in Endodontics, but has now discovered that she is passionate about pediatric dentistry and loves laughing with the children. Ivy loves weightlifting, roller derby, drawing and singing.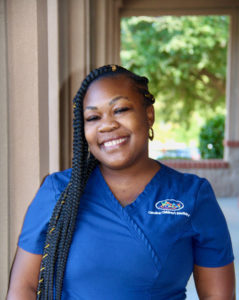 Sylvia
Sylvia is a member of our Hygiene Team, having graduated from Fortis College in 2018. Prior to that, she spent ten years in the preschool field. Sylvia loves seeing our little patients grow and mature with beautiful smiles! She enjoys going out with family and friends and raising her beautiful, three year old daughter Ke'Mijae.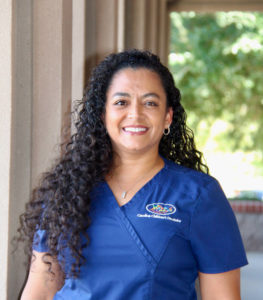 Miriam
The latest member of our front office team, Miriam loves working with children. Miriam moved to Columbia in 2001 from Norfolk, VA where she served four years in the U.S. Navy. Miriam then attended Columbia College, where she studied Early Childhood and Family Studies. Miriam and her husband, Andre, have two great boys, Jaysen and Justen. When not at work, Miriam enjoys spending time with her family, listening to music, and quiet time reading a good book or watching a good movie.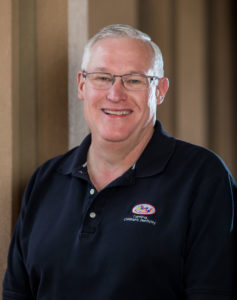 Mr. Mark
Mark Mullen is the Practice Administrator for Carolina Children's Dentistry. After serving more than 20 years as a healthcare administrator in the US Air Force, Mark retired from the armed forces and moved to the Midlands to join the Carolina Children's Dentistry team in 2006. A native of Fort Wayne, Indiana, Mark loves exploring the world with his wife and best friend, Toni, and spending time with his three, wonderful daughters and their families–including two very special granddaughters.