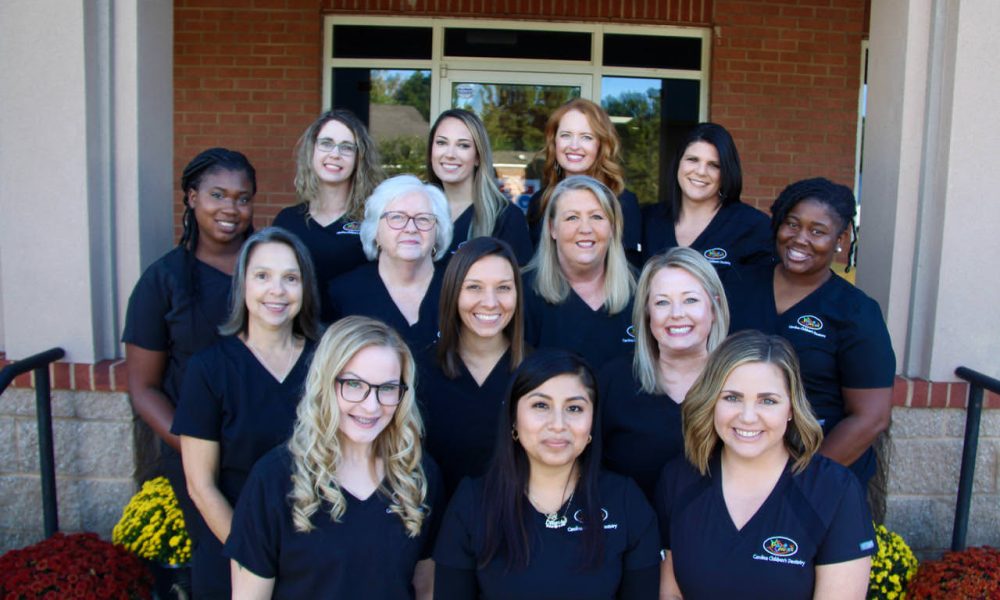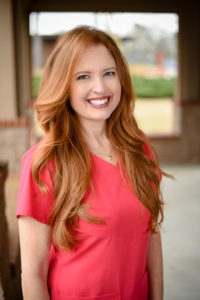 Jenny
Jenny has been a hygienist with Carolina Children's Dentistry for over 20 years. She enjoys educating children on proper dental care on a level they can understand, all while having fun. The most important and challenging part of her day is establishing a relationship and developing trust with each child. Jenny's goal is to eliminate the fear of dentistry and provide a pleasant and fun experience for each of her patients. In her role as marketing manager, Jenny ensures that Carolina Children's Dentistry has a bright and robust presence in our community. She loves serving the community as a member of the Junior Welfare League. Jenny also enjoys tennis and being involved in Sumter Little Theater productions. Jenny has two wonderful daughters, Abby and Kate.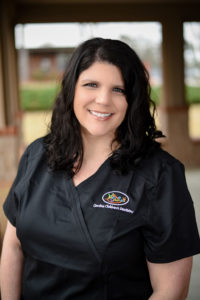 Tonya
Tonya is one of our dental hygienists and has been with us for over 18 years after graduating Florence Darlington Tech in 2003.   She helps educate you and your child on proper dental hygiene as well as making your child's dental experience as pleasant and rewarding as possible.  Tonya also manages hospital-based treatment cases at Prisma Health Tuomey.  She is the mother of three beautiful children, Carsyn, Caden and Chansyn.  On most weekends, she can be found cheering on her oldest daughter, Carsyn, at one of her many travel softball tournaments.  She also enjoys reading, travelling, and camping with her family.  Tonya looks forward to meeting you and your child!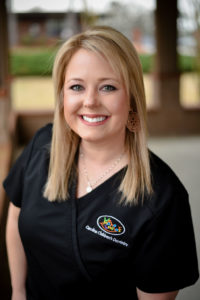 Erin B.
Erin is a certified expanded duty dental assistant. She graduated from Midlands Technical College in May 2004 and is DANB certified.  She has been employed with Carolina Children's Dentistry since August 2004.  Erin is a native of Sumter and is a vital member of our Operative Clinical Team, serving as our Clinical Treatment Coordinator. Erin loves to stay active participating in women's kickboxing at her local gym.  She also enjoys kyaking with her husband, Clint, and spending time with her two beautiful children, Rhett and Paige.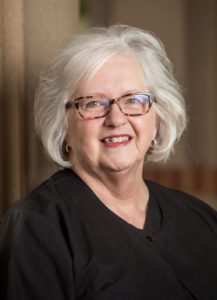 Jomarie
This is Jomarie. Everyone calls her "Ms. Jo." After retiring as Sumter County Auditor, she joined the Business Office team in early 2006. Her southern charm and joking manner make her a favorite with the staff and children! She enjoys spending time with her children, grandchildren and friends. Ms. Jo looks forward to seeing you and your children during your visit to Carolina Children's Dentistry!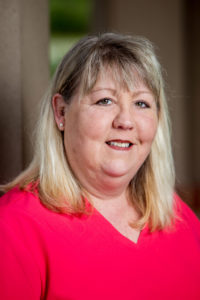 Donna
Donna is one of our hygienists and has been with the practice for over 11 years. Optimal childhood dental health is a passion of hers and she treats each and every child as the most important patient of the day! Donna loves being with the children all day as well! She has two wonderful children, Maceyn and Scott, and enjoys reading, horseback riding, swimming and going to work every day!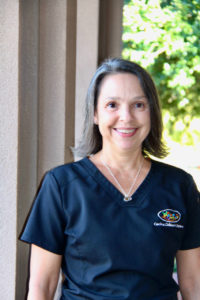 Michelle
A lifelong native of Sumter, Michelle has been a member of our Hygiene Team for over four years.  Michelle takes children's dental health seriously and will do her best to ensure your child's smile is the best ever!  Michelle has been married to her husband, Michael, for over 30 years and they have four wonderful, grown children and two more by marriage.  Michelle is a lover of all things Disney and Lilly (Pulitzer) and enthusiastically runs/walks to keep in shape.  She looks forward to meeting you soon!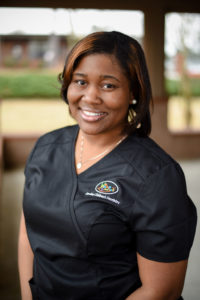 Kia
Kia is a native of Lake City, SC. She graduated from Coastal Carolina University in December, 2015 with a Bachelor of Science Degree.  Soon after graduating, Kia decided to enroll in the dental assisting program at Florence Darlington Technical College.  She graduated in May 2017 and is DANB certified. Kia joined our Operative Clinical Team in October 2017.  She loves visiting the beach every chance she gets and especially enjoys spending time with her family shopping at the outlets in Myrtle Beach.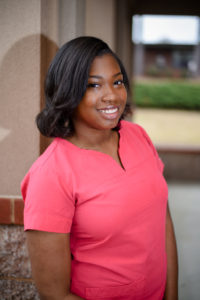 Ebonee
Ebonee is our newest dental hygienist, joining our team in May 2018, having graduated from Florence Darlington Tech in 2014.  Ebonee is passionate about working with children on a daily basis to improve their dental health.  She is a voracious reader with a passion for books (mostly on audio).  In her spare time, she enjoys sharing her love of books and learning with her son, Isiah.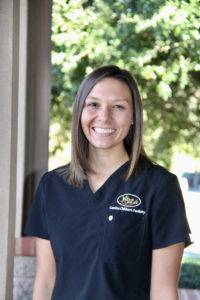 Courtney
Courtney is a native of Sumter and a member of our Operative Clinical Team. She wrapped up her dental assisting program in February 2018,  and began her journey with Carolina Children's Dentistry in May 2018.  Courtney's warm smile and easy manner will put your child at ease. She is an outdoor enthusiast who loves to spend her weekends on a boat fishing. Courtney enjoys spending time with her family, which includes frequent trips to Texas to visit her twin sister and nieces.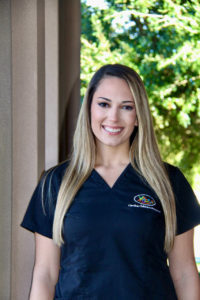 Amanda
Amanda is a lifelong native of Sumter and joined our Business Office Team in June 2018.  You and your child will see Amanda's smiling face at the checkout counter at the end of your visit, where she will ensure that all follow up actions and referrals are addressed.  Amanda loves spending time with her husband, Hudson, and her wonderful children, McKinley and Wyatt.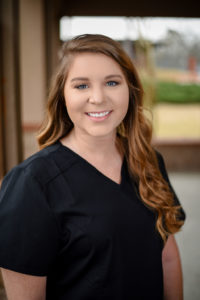 Caitlyn
Caitlyn is a member of our Clinical Operative Team and made her way to our doorstep in the Summer of 2018 during her dental assisting internship.  We immediately recognized her vast potential and gift for working with children.  She graduated in July 2018 from Florence Darlington Technical College and is DANB certified. Caitlyn most loves to spend time with her family and friends and enjoys nothing more than a quick, weekend getaway trip–especially to the mountains.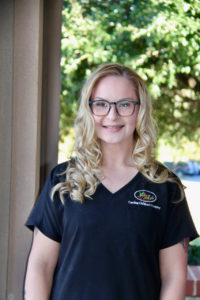 Mimi
Originally from New York City, Mimi joined the front office team after moving from California to Sumter with her Air Force husband, Preston, in 2018.  She quickly fell in love with the dental field and completed a dental assisting program in 2019 to further her knowledge and to better serve our families.   100% invested in our patients and their dental health,  Mimi also coordinates all IV sedation cases for the practice.  She thoroughly enjoys answering all of the questions, easing the minds of our parents and ensuring that the IV sedation process is as smooth as possible from start to finish.  If Mimi is not in the office, you will almost certainly catch her doing something outdoors with her family or on the local trails in her Jeep!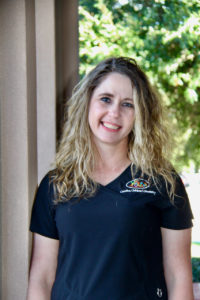 Erin C.
Erin is a lifelong resident of Manning and joined our front office team in June 2019. As the billing and insurance coordinator, she will ensure that all your insurance and other financial matters with the practice will be smoothly and accurately handled. During her down time, she loves spending time with her son Dean, fiance Caleb, and cheering on the Atlanta Braves!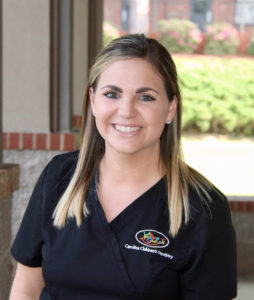 Katy
Katy is a native of Augusta, Georgia, but has called Manning and Sumter home for the last 11 years. She has been a dental assistant for eight years and has a degree in Early Childhood Education. Her love for working with children began as a special needs assistant in our local school districts. She is diverse in many area's of our office, but is a vital member of our Operative team. Katy enjoys spending time with her two beautiful girls, Cali and Bailey, and her husband Bo.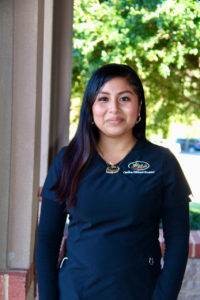 Christy
Christy is our newest front office member and will be sure you are checked in promptly and with a smile. Christy enjoys interacting with the children she sees everyday and participating in fun activities with the rest of the staff. When not at work, Christy loves spending time with her husband and son, and listening to music, but especially eating ice cream!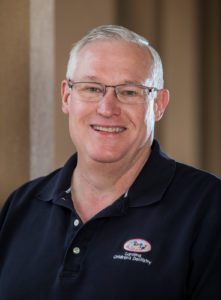 Mr. Mark
Mark Mullen is the Practice Administrator for Carolina Children's Dentistry.  After serving more than 20 years as a healthcare administrator in the US Air Force, Mark retired from the armed forces and moved to the Midlands to join the Carolina Children's Dentistry team in 2006.  A native of Fort Wayne, Indiana, Mark loves exploring the world with his wife and best friend, Toni, and spending time with his three, wonderful daughters and their families–including two very special granddaughters.