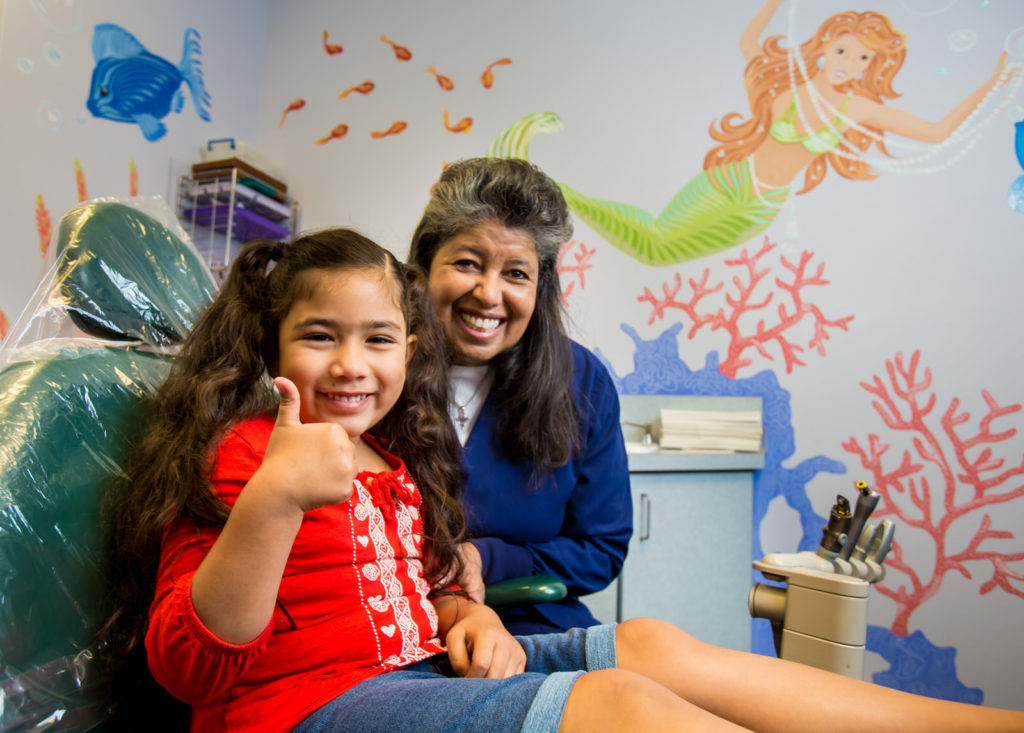 We look forward to making each visit to Carolina Children's Dentistry a special one for you and your child. 
When preparing for your visit, please bring the following items with you:
What To Expect at Carolina Children's Dentistry
During your child's first visit, you will start with a private, one-on-one consultation in our New Patient Room. This special room is set aside for our new patients so that your child's first appointment will be a special occasion, and it provides an opportunity for individual interaction among you, your child, the dental assistant, dental hygienist and dentist.
The Dentist and dental assistant will review your child's complete medical and dental history. The Dentist will thoroughly evaluate your child's growth and development of the head, neck and joints. 
The Doctor will explain, in detail, any treatment your child may need. We will schedule any needed treatment before you leave, or we will schedule your 6-month follow-up visit. 
Expect your visit to last about 45 to 90 minutes.
Our comprehensive & thorough examination will include:
* Please note that the person bringing your child to their visit at Carolina Children's Dentistry must be authorized to do so. For example, if the child's grandparent or another adult accompanies him or her to their visit, that person must be authorized to give permission for treatment. If someone other than the parent or legal guardian is bringing your child to their visit, please ensure that you have provided written authorization to our office in advance. We cannot provide treatment without prior permission.